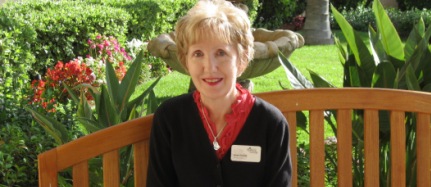 Team Member Spotlight
Linda Dirlam
Sydney Creek's weekday receptionist for the past five years, Linda Dirlam, has considered it a true privilege and joy to work at such a unique community. Soon after she began her job, she discovered that it was much more than just a clerical position.
"Sharing in the lives of our families and residents has been an exciting and very rewarding experience for me," she adds. Having taken the journey along the trying road of Alzheimer's Disease with her mother, Linda feels a special connection with the daily experiences of the families and their loved ones as they follow a similar path. Linda has discovered that finding the right words is sometimes difficult, but non-verbal communication in the form of hugs and smiles goes a long way.
Being part of a dedicated and compassionate work team and having the opportunity to meet and make many special acquaintances, has brought much meaning and happiness to Linda's life.