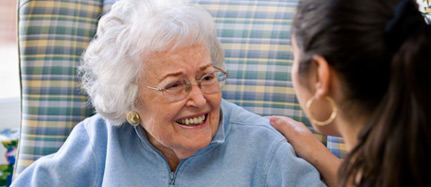 Why Retirement Living?
Retirement living at The Villages goes beyond just senior housing, meals and daily care. The Villages lifestyle is rooted in an active community of seniors and caring staff who believe in an enhanced quality of life. Whether you're looking for an independent living community or long-term care, the loving atmosphere of The Villages provides a warm environment that improves the quality of life our residents experience every day. Visit our senior living communities on the Central Coast and see the difference for yourself.
That improved quality of life can be more affordable than you think. When you factor in the care, services, amenities and love available at The Villages, the costs are often less than maintaining a home or in-home care services.