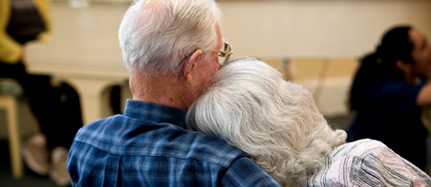 When is it Time to Move?
The signs that someone is ready for assisted living or memory care are subtle and may not be immediately evident. Choosing to leave a life-long home or making a change in a loved one's care plan are not simple decisions.
When cooking, handling medication, paying bills or getting around town become challenging, retirement living becomes challenging and independent senior living might be the option that benefits the entire family. The senior communities at The Villages in San Luis Obispo provide an enriched atmosphere where residents flourish while taking care of daily tasks like housekeeping. We aim to care for and comfort the whole family to smooth the transition into our retirement communities.
Knowing your loved one is happy and well-cared for will help relieve your stress and ease your fears so every moment you spend with them is enjoyable and memorable.
Making the move at the right time is essential to the physical and psychological needs of everyone involved. In a supportive atmosphere, members of The Villages' retirement communities engage their friends and families, receiving the respect, dignity, care and relief they need—every hour of every day.
Click here to hear from some of our residents and their families. They tell our story best.